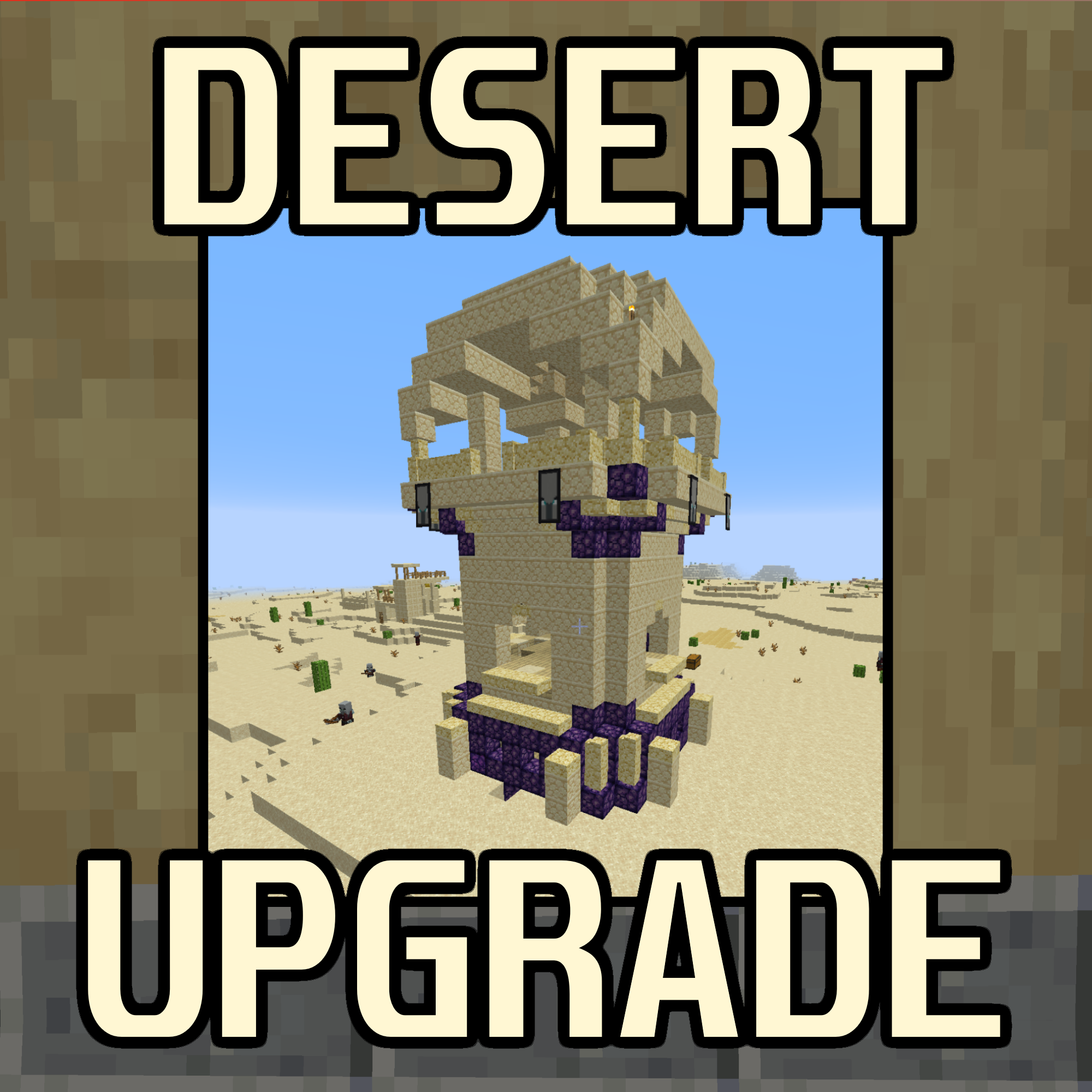 Desert Upgrade is a mod which improves the desert with many new features. The Main focus of this mod is to be able explore the Desert and have fun beating the different dungeons and finding Rare Loot.
This Wiki will guide you through all of Desert Upgrade Mod and give the best info available. There's Also a Guide Book in-Game which Gives Information but not fully, so here you will get the best Information
All Contents are available in the sidebar on the right.
This is what the Different Pages Contain:
Bandits: All of the information about the 3 Different Bandits
Progression: Contains everything on how to get from the Start of the Mod to Getting Everything End-Game Tier
Gear Info: Contains all the Special Ability Info for all the Armor, Tools and Weapons
Sand Rock: Everything About the Sand Rock Resource in the Mod
Structures: Contains All the Info About Every Structure In the Mod
Advancements: Contains all the Info to get all advancements in the Mod
Other Features: Information about the Last Few Details left on the Mod like a few Blocks
Desert Guide
Contains a lot of Information , this Book is Available in-game, The Guide contains lots of Info but is limited due to there not being enough space for the text.
Crafting Recipe
3x Sand
1x Paper